---
Last week, Billboard reported that BLACKPINK is set to dominate 2019 through a world tour that will bring the K-pop superstars in your areas.
On January 9, BLACKPINK's company YG Entertainment announced that the "In Your Area" 2019 world tour is scheduled to include North America, Europe, and Australia. The dates and amount of shows planned for each continent have yet to be announced.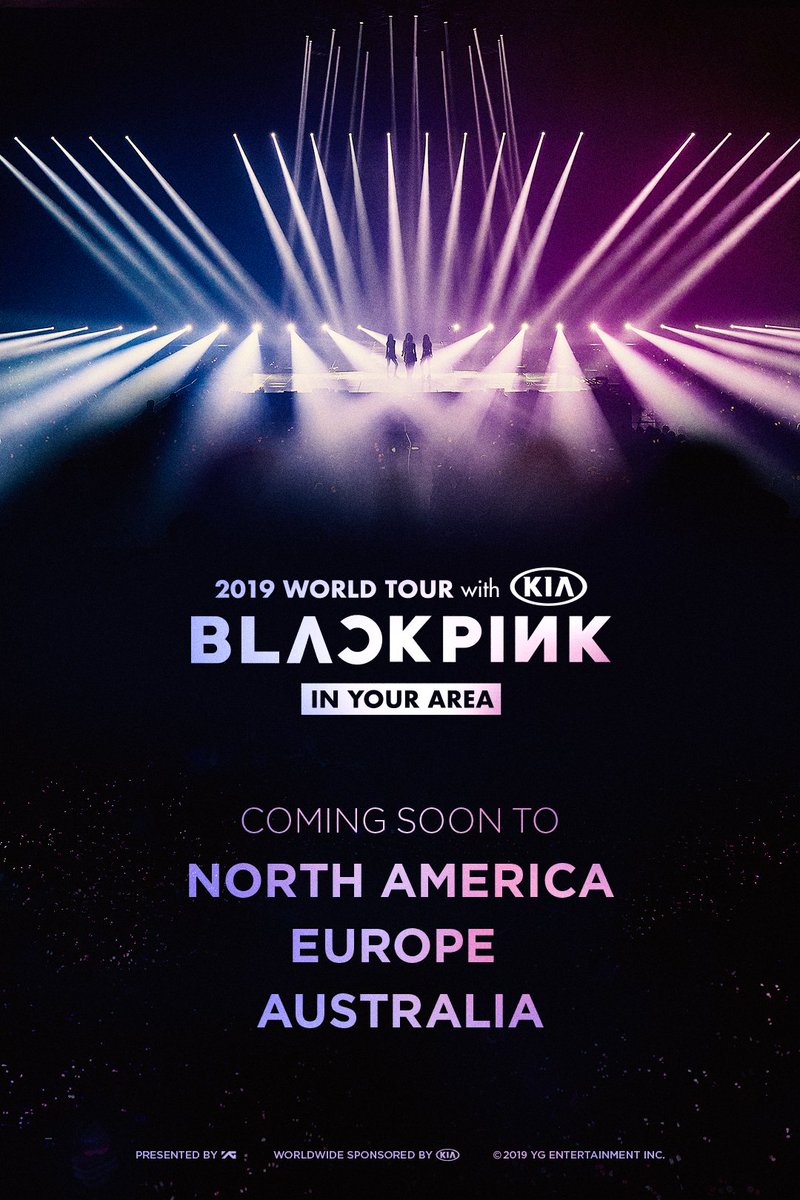 Billboard added that the stops in the three regions will follow several tour dates already planned throughout Asia. BLACKPINK launched the tour series in Seoul in November.
The news of their world tour comes just days after BLACKPINK were announced as part of Coachella's 2019 lineup. 
Source: Billboard
Photo Credit: YG Family Twitter Account
---