---
On January 25, 2PM's Junho released his second solo album, "TWO". And it was a double celebration for Junho because the release date happens to be his birthday as well.
In order to give a very special treat for his fans, Junho was actively involved in the writing and composition of all the 12 songs featured on the album.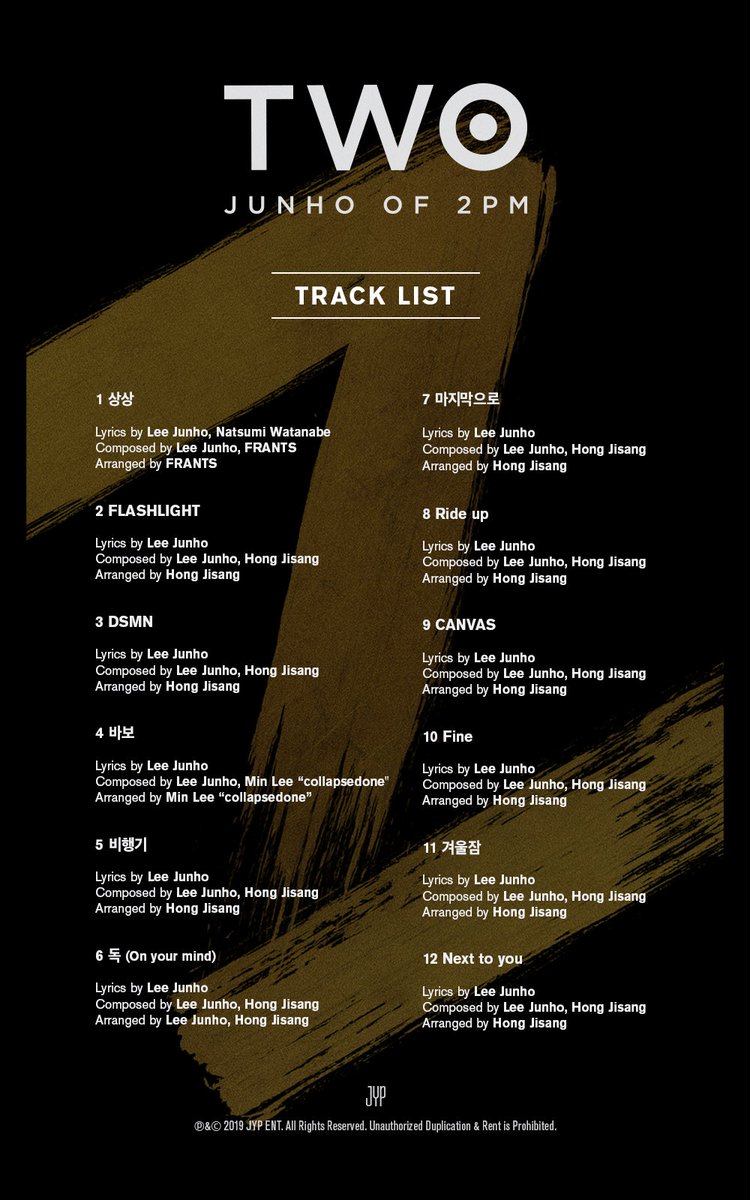 On the same day, TWO charted on iTunes in various areas that include Taiwan and Indonesia.
Another happy fact is that Junho shares the same birthday with Park Jin-young's new baby girl! This calls for a third celebration guyz!
And here's what JYP has to say about this momentous celebration:
It is a wonderful and wonderful fact that my daughter has the same birthday as Jun-ho! I've been looking for a long time, so I can speak with confidence. My friend who is so successful is still so humble and sincere … How beautiful and beautiful young man ^^ Please watch this album, the movie 'Gimonbori' and TVN drama 'confession' with interest. I would like to know how many young people are working diligently. 

Jun Ho, you are more than fated with JYP from your birthday. I do not think you will ever forgive your birthday forever. congratulations!! ~ JY Park
---