---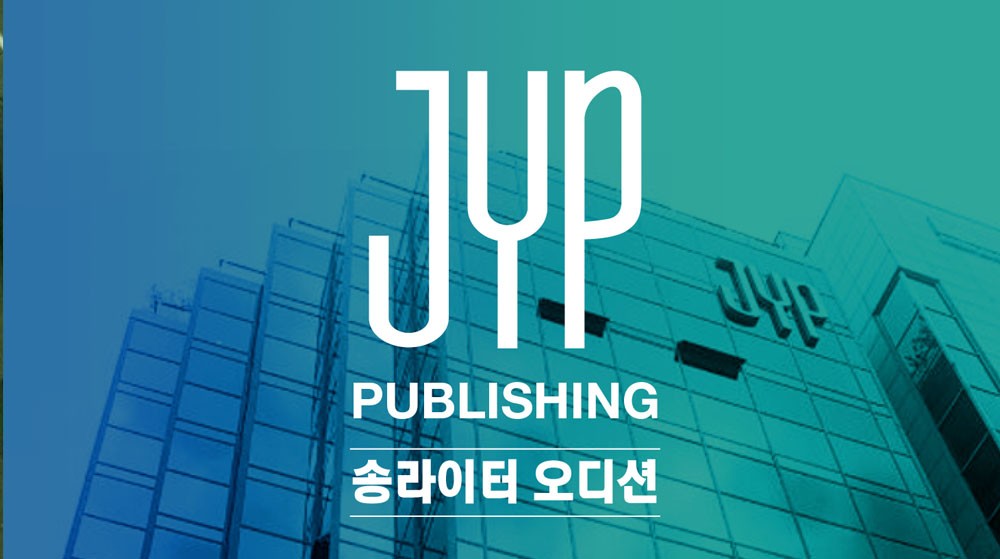 On 26 January, Koreaboo reported that JYP Publishing has opened a public audition for new songwriters. The said company is a subsidiary of JYP Entertainment.
According to the report, applicants are asked to write lyrics to accompany one of the three sample tracks provided. The sample tracks come from GOT7, TWICE and Stray Kids. Auditions will be open until February 18 wherein successful candidates will be allowed to participate in a two-day songwriting camp. Here's the catch, the songwriters who show the greatest aptitude in the camp will be offered a permanent position at JYP Publishing.
Koreaboo argues that this expansion of JYP Publishing is most likely a result of the influx of new JYP artists that will be debuting this year. The said agency will probably need a larger team of songwriters to keep up with all the music they will have to release. As earlier reported, JYP Entertainment is planning on introducing three more groups following the launching of ITZY this month and of Stray Kids last year. 
Source: Koreaboo
---