---
On January 26, VIXX's leader N announced the date of his upcoming mandatory enlistment through his official fan café.
Cha Hak Yeon, simply known as N, said that he had always thought that when the time came for his enlistment, he needs to personally tell the people closest to him.
Check out the translated copy of N's fancafé post below: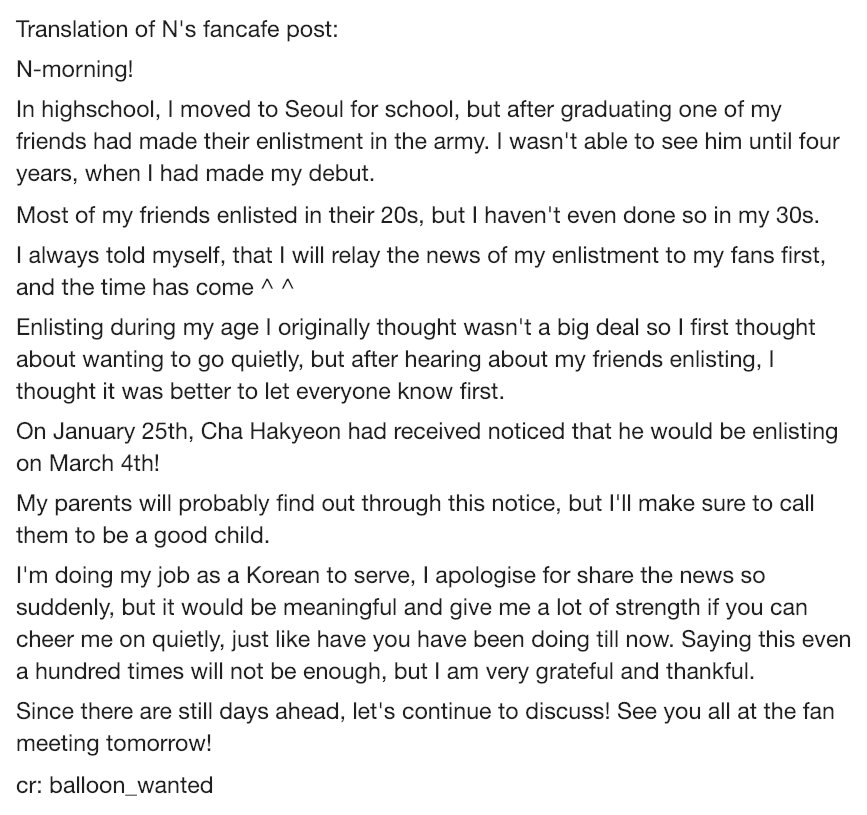 During his interview with media outlet News1 last September, N said that, "If the nation calls, I must go. As a healthy young man, I naturally plan to serve [in the military] and return. I think that military service is a natural thing. I've also received advice from many people who have already served [in the military]."
Prior to his enlistment on March 4, the VIXX leader will hold a solo fan meeting tour beginning February 16 to 17 in Seoul, to be followed by a similar event in Osaka and Tokyo. Just yesterday, he greeted his fans through VIXX's official fan meeting.
With a little over a month before his enlistment, N's fans have been cheering their idol to have a safe military service:
N will also be enlisting in the military on the same day with SHINee's Key. Here's what their fans would have to say about this:
Fans are also wishing for VIXX comeback before N's enlistment:
---