---
On January 29, Eric Nam posted on Twitter the details for his very first European tour.
For the whole month of June, Eric Nam will be touring 11 cities that include Lisbon, Madrid, Milan, Prague, Warsaw, Berlin, Cologne, Brussels, Paris, Amsterdam and London.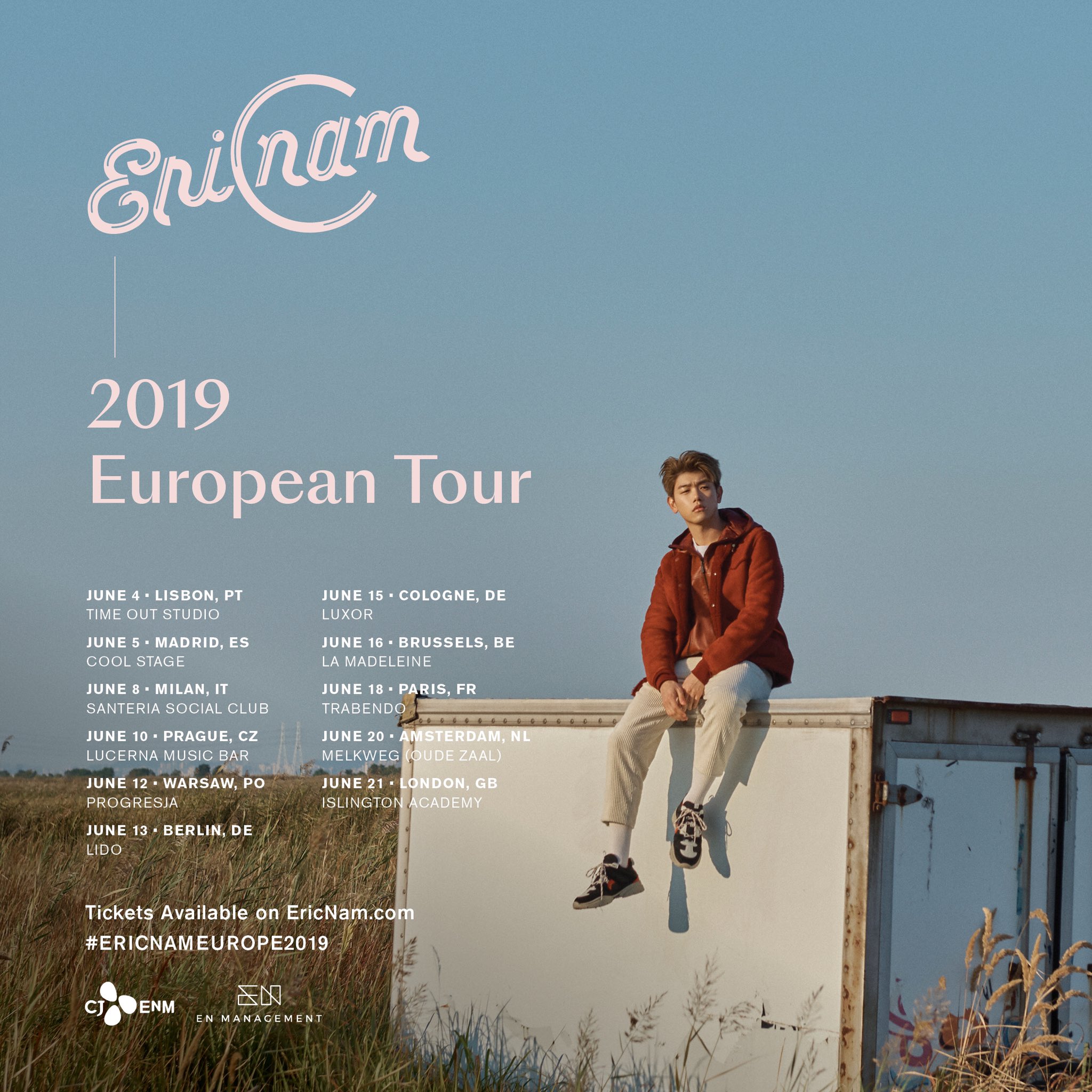 Eric Nam continues to be one of the most recognized faces in the Korean entertainment industry by being a do-it-all idol, according to an SBS article in 2018. The report adds that the Korean-American singer has proven that he is capable of doing just about everything including being a singer-songwriter, television host, interviewer and variety star.
Know more about Eric Nam with 12 fun facts written by SBS here.
Source: SBS
---