---
The solo debut single of MAMAMOO's Hwa Sa was warmly welcomed by fans immediately upon its release on February 2013.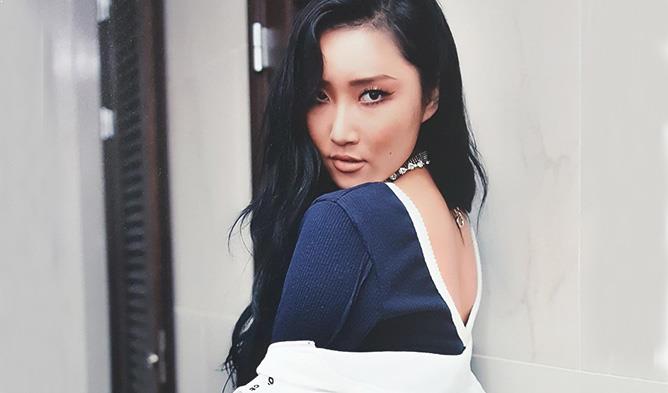 Hwasa's song "Twit" debuted at number 1 on major realtime music charts that include Genie Music, Melon, Bugs, Soribada, and Olleh Music.
A day after its release, Hwa Sa expressed her heartfelt gratitude to the overwhelming reception of fans to her solo track:
"The moment my solo debut song was released on music sites, I was incredibly happy, like I'd already achieved 1st place. Because the song came out so much better than I expected, I was simply happy with that, but then I received such underserving love in the form of #1… I can't express how happy I am. I would like to thank president Kim Do Hoon for enduring thick and thin until the release of this song, as well as Woo Sang oppa, my MAMAMOO members, our RBW staff, and all those around me who cheer me on endlessly. Most importantly, our MooMoo and my family… everyone's faces are flashing through my mind. I am always thankful that I am able to achieve everything I've dreamed of since I was a child through music like this, and I always keep this thankfulness in my heart. I will walk forward with my head high from here on. Once again, thank you everyone."  ~ Hwa Sa
According to What The KPop, "TWIT" marks Hwasa's solo debut, making her the third member to make an official solo debut. Wheein made her debut with "Easy" in April 2017, followed by Moonbyul with "Selfish" in May.
What The KPop also says that Hwasa's stunning music video makes a statement with bold scenery and gorgeous sets, starting off with bright colors and glittery outfits before transitioning into fiercer, dark looks. The track showcases her trademark husky vocals as she sings to the funky, upbeat song.
Check out her music video that has already gathered 1.9M views:
Sources: All KPop; What The KPop
---